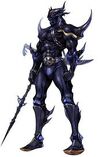 I am Jay. I fight against the ShadowFaction with my partner Meta Knight. I've only scratched the surface of how the Shadow Faction is planning to revive Naga, so i'll tell you what i know. They all use Darkus bakugan, but these bakugan aren't real. They are artificial. They turn into Darkus energy when defeated. The Admin Brawlers that want to revive Naga use Mechanical Bakugan, which were supposed to be terminated a few years ago. They talk about something called the Silent Core Reminents. They said that the reminents are found in all Darkus bakugan, but i dont believe that. And Meta Knight isn't happy to think he was created by the Silent Core. Lee is my buddie that started this alliance against the Shadow Faction. I decided to join because i love darkus bakugan and i will do anything to stop Naga from being revived.
Meta Knight Abilities
Darkness Ripple +300gs
Energy Wavern +200gs all enemies -300gs
Silent Doom +1000gs
Silent Absorber +300gs nulifies opponents abilty enemy -300gs
Death Whirlwind +500gs all enemies -200gs
Death Trident nulifies opponents gate card
Silent Bleeding +200gs nulifies opponents ability opponent-400gs
Death Crush +400gs all enemies -200gs
Black Silence current Gpower doubled opponent back to base Gpower.
With these abilities I rarely use ones with the word silent in them because i'm afraid of what i could do if i use too much power.
Community content is available under
CC-BY-SA
unless otherwise noted.